Conversion Rate Optimization
CONVERT SEO TRAFFIC INTO SALES
If you're driving traffic to your website but failing to transform browsers into buyers, you can't ignore conversion rate optimisation (CRO). The simple fact of the matter is that websites that do not provide good user-experience erect barriers between customers and the buy button.
CRO focuses on enhancing customer experience. A website that is smooth, responsive and easy to navigate is enjoyable to use. This provides visitors with value and gives visitors more confidence to make a purchase.
Moreover, customers are more likely to return, leave positive reviews and refer you to friends and family. By improving your Net Promoter Scores (NPS), you ramp up your brand equity and build trust with consumers.
Every CRO campaign starts with a technical audit. Data analysis enables you to identify what drives customers and what is preventing them from proceeding to the checkout.
Once you have identified the barriers that prevent sales, you create a smooth, frictionless user-experience. Not only that, you can implement hooks that persuade customers that your brand is the best option for them.
In addition, technical audits provide critical information that can be leveraged by your marketing team. My conversation rate optimisation services can also help you to refine your content strategy and mobile optimisation efforts.
With years of experience in the SEO industry, I provide valuable data-driven insights that enable you to make informed decisions, create a frictionless user-experience and grow your only revenue.
IMPROVE USER-EXPERIENCE
Providing a smooth user-experience is the final frontier of online sales. CRO enables you to create an enjoyable customer experience that guides visitors from the landing page to the checkout.
SEARCH ENGINE VISIBILITY
Online stores that encourage visitors to browse and purchase goods or services are search engine favourites. Ranking higher in search engines drives more qualified leads which convert into sales.
LEVERAGE WEB TRAFFIC
Because CRO improves the performance of your website, visitors are encouraged to explore your website and look around your online store. Not only that, but they are more likely to return when they are ready to buy.
COMPETITIVE EDGE
Brands that deliver a frictionless user-experience retain a higher percentage of visitors and earn good reviews. Building trust online means you convince more consumers to shop on your website.
GROW SALES REVENUES
Websites that deliver seamless UX on smartphones, desktops and tablets encourage people to explore your online store, builds confidence and increases the number of sales.
LOWERS CUSTOMER ACQUISITION
By improving the performance of your website and increasing conversion rates, the costs of marketing campaigns that drive traffic to your website are not only covered but lowered.
INCREASE SEO QUALIFIED LEADS
For most company's, the ultimate goal of a conversation rate optimisation campaign is to increase sales. With in-depth data analysis, you are able to determine which elements on your webpages need refining in order to convince customers to confirm their order.
Thanks to my analytical expertise and robust knowledge of the digital landscape, I am able to take CRO campaigns one step further. The data I provide also enables you to drive qualified leads and determine whether your landing pages link seamlessly with the customer journey.
"No matter how established or large your company is, you want to convert your visitors into qualified leads, customers, and brand advocates." ~ Hubspot
CRO involves running in-depth technical audits to get a better understanding of what your customers want and what they expect from online brands. With analysis centred around customer behaviour, you are able to create a website people are willing to explore.
In addition, your marketing and web development teams have a clearer vision of how they can guide visitors from landing pages to the checkout. They will be able to curate relevant ads on the appropriate advertising platform and capture customers at the right moment with the right information.
The data I provide enables your marketing and web development teams to make decisions with confidence. In return, you can expect to grow your revenue, earn trust and build your brand reputation.
WHY CONVERSION RATE OPTIMISATION IS ESSENTIAL
CRO is not only important for converting customers arriving through Google ads and social media platforms. Improving the performance of your website also improves SEO and drives more organic traffic to your online store.
Some of the most important metrics search engines use to rank websites are how visitors engage with a website. Therefore, brands that do not provide an enjoyable user-experience perform poorly in search engines.
The average ROI of using CRO tools is 223% (VentureBeat)
17% of users have abandoned a checkout flow during the last 3 months because they "didn't trust the site with their credit card information and respondents also state that any symbol indicating security on the checkout page can increase user trust (Baymard Institute)
One of the things businesses with higher conversion rates do is invest in conversion rate optimization (Forbes)
The secret to online success is building trust with customers. For the most part, websites are faceless companies. To earn the trust of online users, brands have to show they are genuine and that you care about what your customers need.
In-depth diagnoses of an underperforming website will always produce solutions. Data can be translated into actionable strategies that produce effective results and long-lasting improvements.
Effective CRO strategies mean you reduce the number of customers that typically drop off at each stage of the buying process. It encourages visitors to return at a later stage and convinces them to trust your brand when they are ready to buy.
WHY WORK WITH FRANCO LUCCHETTI?
Having worked on the international SEO scene since 2006, I have vast knowledge and experience of managing conversion rate optimisation campaigns.
During that time, I have developed an in-depth understanding of the entire digital landscape and understand how CRO has a significant impact on SEO for B2B, B2C and eCommerce websites. The reverse is also true.
Data analytics enables me to pinpoint the barriers that prevent visitors from following through with a purchasing decision. Using creative analytics and experience, I provide you with data that can be used to make informed decisions.
My primary goal is to provide data that enables you to drive high-value leads, convert visitors, earn trust and build the online equity of your brand. In addition, I can also provide a competitor analysis report to reveal where you can gain a competitive advantage.
With data-driven analysis, you are able to understand how you can leverage your overall online performance. By assessing CRO metrics, you will be able to refine your content strategy, identify mobile optimisation opportunities and determine how to get the best results from social media platforms.
Not only that, but my CRO service is tailored to the needs of your business. I like to work with my clients to understand your business goals and help resolve complex issues that are unique to your business.
My personal approach and goal-focused strategies ultimately deliver results. More than that, I trust that you will have an enjoyable experience working with me – and not many large SEO agencies can promise that.
As an SEO consultant, I value the success and integrity of my clients. It is important for me to develop long-term relationships – thus your success is my success. You can be assured I deliver results that maximise your return on investment.
IN-DEPTH DATA ANALYSIS
Using extensive research strategies, I am able to identify the strengths and weaknesses of your website and produce data that enables you to remove barriers and grow revenue.
ENHANCE PERFORMANCE
CRO strategies enable you to improve your performance of your entire marketing matrix. As a result, you improve your brand reputation and grow your company.
IMPROVE SEO
CRO has a ripple effect on SEO. When search engines recognise you provide visitors with a good user-experience, you are awarded higher trust and authority scores which improves your search engine rank.
BESPOKE SOLUTIONS
The data analytics I produce reveals complex issues that are unique to your brand. In-depth insights enable me to show reveal solutions that enable you to overcome digital challenges.
TRANSPARENCY
Long-term relationships are founded on trust. To show you how CRO strategies are improving your performance, I provide detailed reports that highlight how CRO strategies have a quantifiable impact.
I always assess the best solutions and the most efficient strategies to reach the objectives agreed with the client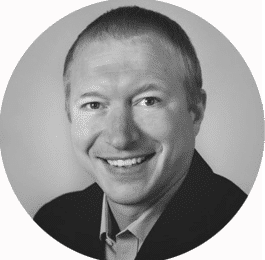 I had the pleasure to work with Franco for over 2 years. He has a very deep knowledge of SEO and all the areas of digital marketing. Being responsible for numerous brands he was extremely adept at managing multiple projects simultaneously and consistently exceeding KPIs. He is brilliant at communicating his technical knowledge to stakeholders at all levels. Franco is high meticulous. I enjoyed working with him.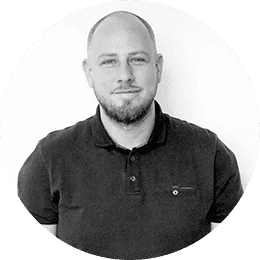 "I've worked with Franco on a couple of SEO projects now and always found him great to work with, knowledgeable and someone who is very easy to work with. He knows his stuff and also understands the longer term, strategic direction of SEO and what good SEO looks like."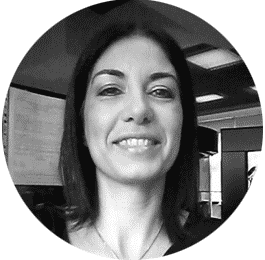 I collaborated with Franco on a project and I have found him extremely professional and hard working. He has an incredible knowledge of SEO and Search Marketing Intelligence to provide insights and create a strategy for a ROI. He is easy to work with and a good strategist. He is also very good at training and engaging team with very valuable workshops.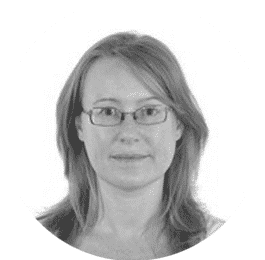 I collaborated with Franco on a project to create urgent new content for a well-established travel services company, during a complex technology transformation. He was invaluable in implementing a targeted SEO strategy to get our new pages visible across different markets and languages, thereby helping to generate new leads and better ratings for the business at a critical time.
Franco is a very results orientated SEO specialist who has an amazing knowledge. He successfully used his skills to help us achieve our challenging business growth targets. He is not only exceptionally good at what he does – he comes up with new ideas and always delivers over and above the brief. He builds great relationships with team members, managers and stakeholders.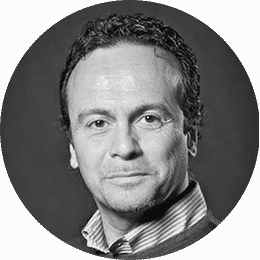 Over the past years I have had the opportunity to collaborate with Franco and appreciate his great professionalism and the wide experience of SEO. His deep technical competence, the brilliant financial acumen and the strong customer oriented approach make him an excellent partner to support the business growth.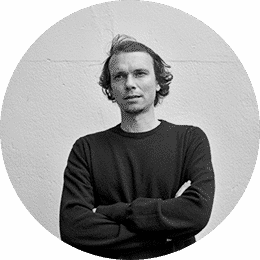 I worked with Franco to improve the SEO strategy for my company's website. Franco did excellent work throughout the whole process, first analyzing the market and the other competitors, then tailoring a strategy through the interpolation of different scenarios. I highly recommend his consultancy to improve your company's market strategy performances.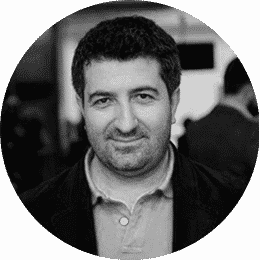 I have worked with Franco for a couple of years and he is more than capable of managing big SEO projects with the ability to communicate technical knowledge as well as the successful strategies to the stakeholders at all levels. He also built great relationships with the members of the teams, managers and the client. He is also more than capable of managing workshops to explain what a successful SEO strategy is about.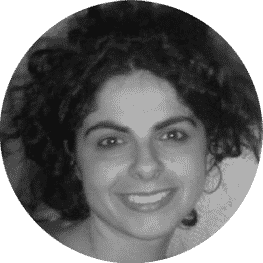 "Franco and I worked together on a large scale project for two years: his biggest strength is the ability to deal with conflicting priorities in high-pressure situations while achieving KPI targets. Franco is a great communicator as he really understands how to get the best out of people being capable to communicate effectively at all business levels. I highly recommend Franco if you need to get the job done!."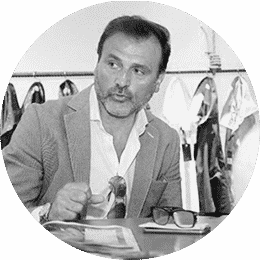 Franco Lucchetti has a very deep knowledge of Digital Marketing and how to improve the visibility in organic search for increasing the B2C revenue, as well as improving the brand reputation online.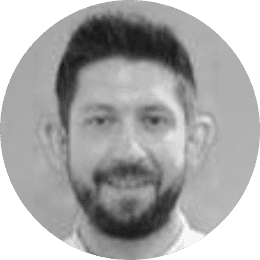 Franco is more than capable of working with stakeholders at all levels of a business and has a fantastic ability to communicate the correct level of depth and technical knowledge depending on the audience. He is knowledgeable in both on-site and off-site SEO best practice and demonstrates an in-depth knowledge of Google's ranking algorithms and consistently exceeds his KPI's.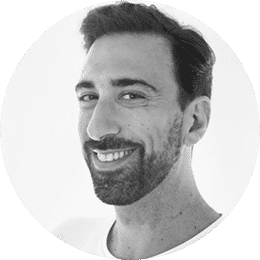 Franco has a very deep knowledge of SEO and how Search Engines work. I rarely came across anyone in Digital Marketing with his level of expertise. He has also great communication skills to manage successfully the stakeholders expectations at all levels. He is business growth oriented and commercially focused with a remarkable ability to reach KPIs.
Some Case Studies
In more than 15 years of experience managing the SEO projects for internationals companies and big brands, I have reached incredible achievements, improving their online presences and brand awareness in organic search in some of the most competitive niches. Here you can see some of the biggest project I have had the responsibility to manage along my career, working as a consultant or for the biggest agencies in the world
Tell me about your project