PERFORMANCE DRIVEN SEO SERVICES FOR E-COMMERCE 
When consumers can find your competitors so easily, building a compelling digital experience has never been so important.
SEO for e-commerce is the foundation on which you can grow your business. With in-depth research and insightful data, you can develop performance-driven strategies that are oriented towards your long-term business goals.
Whether you have a standalone e-commerce website or take advantage of powerhouse platforms like Amazon, eBay and Alibaba, you webpages need optimising with searchable keywords in order for online shoppers to find you.
Data-driven SEO strategies enable you to identify a range of keywords that steer your content strategy  and enable you to compete in search engines. By consistently attracting customers to your webpages, you build continuous results that give you a platform to grow your business.
I have years of experience analysing the digital landscape and deliver high-performance SEO strategies for e-commerce companies that are built on precision technical audits . With insightful date you can implement an effective conversion rate optimisation strategy which translates into more traffic and increased revenue.
DRIVE MORE TRAFFIC
61% of internet users research products online before making a purchase. When you understand which search terms your target audience is using, you attract more customers to your e-commerce website.
INCREASE BRAND AWARENESS
Trust and authority is a top priority for today's consumers. The more times people see your brand name, the more trust you earn. SEO for e-commerce gives you more visibility and gets your brand name noticed.
COST-EFFECTIVE
SEO for e-commerce is far more cost-effective than traditional offline marketing. With insightful data to power performance, you can use the cost savings to invest in expanding your business.
UNDERSTAND YOUR CUSTOMERS
When you understand what your customers want, you have valuable insights that enable you to reach out and resonate with them on an emotional level. SEO provides rich data that builds a clear picture of your audience.
DRIVE QUALIFIED LEADS
Data-driven SEO produces critical insights you can use to leverage your e-commerce store. Niche keywords can power your marketing campaign, and generate high-value consumers that are ready to buy.
GROW SALES REVENUES
In-depth SEO analysis drives the performance of your website. With proven keywords strategies that qualify your audience and attracts more high-quality leads, your e-commerce store will convert more customers.
E-COMMERCE SEO KEYWORDS ANALYSIS AND STRATEGY
Developing, launching and managing SEO campaigns for e-commerce websites starts with strategic keyword analysis to determine what search terms your target audience is using to find the products and services they need.
The target keywords you use have to strike a fine balance between high-volume and low competition. A common mistake e-commerce marketers make is trying to rank for the most competitive keywords.
Unless you have savings or a primary income that can tide you over for a year until your website starts ranking, targeting high-volume keywords is a strategy that will drain your budget quicker than you turn a profit.
"SEO has become critical to e-commerce business' financial results. Since clients don't always see the "problem," SEO doesn't get the attention and budget it deserves." ~ Search Engine Land
My SEO strategy for e-commerce companies involves identifying "commercial" keywords that engage your audience throughout the buyer journey. Capturing customers during the research stage and the buying stage is the most critical.
With data-driven SEO analysis at your fingertips, you can focus on crafting content that includes niche keywords and longtail keywords that match high-value search terms.
Whether you have an in-house SEO expert or a marketing team with a goal to improve the performance of your website, I can help you accelerate growth with a performance-oriented SEO analysis and digital strategies that expand your online presence and grows revenue.
WHY IS SEO IMPORTANT FOR E-COMMERCE WEBSITES 
When it comes to building a profitable eCommerce business, SEO is not optional, it's foundational. SEO for e-commerce is the fuel which enables you to compete in highly competitive markets.
Unless your e-commerce store appears in the first three pages of search engines, you are more likely to miss out on a high percentage of traffic. As an analyst specialising in SEO for e-commerce stores, I take an informed and holistic approach that promises to enhance your site's SERP performance.
81% of search engine users search online for a product or service to buy (Smart Insights)
90% of online shoppers visit Amazon for research (The Guardian)
70-80% of search engine users ignore Paid Ads (Search Engine Land)
Integrating SEO to boost your digital marketing efforts and mobile optimisation strategy increases the effectiveness of your overall marketing strategy. Moreover, ranking in the top berths of search engines drives organic traffic and lowers the cost per conversion.
Search engine optimisation delivers long-lasting results. Earning credibility in search engines means you are trusted by consumers – and this trust continues to grow stronger over time.
SEO for e-commerce is no longer optional, it's a necessity. With so much riding on the effectiveness of your SEO strategy, it's critically important to partner with an experienced specialist that delivers results.
Having worked in the SEO industry since 2006, I have extensive knowledge of the digital landscape. Using the latest SEO analytics tools and technical audit techniques, I will develop a customised SEO strategy that meets your short term and long term goals.
WHY WORK WITH FRANCO LUCCHETTI?
SEO for e-commerce is a specialist arena that requires in-depth knowledge of the digital landscape and creative strategies that leverage your visibility in search engines.
Having worked for numerous e-commerce companies and high-yield corporate entities, I have developed a revenue-focused growth strategy that can be adapted and customised to meets your unique needs.
My primary goal is to increase the online visibility of your e-commerce site, expand your online profile to raise brand awareness, and drive high-value leads. This all translates to a return on investment that will satisfy your most important stakeholders.
However, my data-driven SEO analysis offers much more. My holistic approach to SEO provides you with data you can use to power your content strategy across your entire digital landscape.
I learn to understand your business and seek to resolve complex issues e-commerce companies typically encounter. Not only that, but my extensive experience in the SEO industry gives me an advantage over other SEO agencies.
In addition, my diligence and dedication to perform in-depth research are hard to match. Unlike large SEO agencies, I deliver bespoke solutions that meet your business needs, not cookie-cutter strategies that limit your potential for growth.
As an SEO freelancer, I value the success and integrity of my clients. Because I need to develop long-term relationships with e-commerce clients, you can be assured I develop creative SEO strategies that deliver a tangible return on investment.
If you also have a bricks-and-mortar office, I also have the agility and a willingness to travel to your business premises and work with your in-house team as and when required. Whether you need to resolve a problem or would like to provide SEO training for your staff to understand and interpret SEO data, I can make myself available whenever is practical to do so.
ROBUST EXPERIENCE
Since starting my SEO journey in 2007, I have worked with numerous high-end clients across multiple sectors including Fincantieri, Priority Pass, Columbus Direct, Higeco Energy and more.
PERSONALISED APPROACH
As a freelancer specialising in SEO for e-commerce companies, I provide a totally personal approach and make myself available to resolve any issue you may have at the earliest possible moment.
DEDICATED SEO PROFESSIONAL
My business goal is to provide a client-centred service other SEO agencies cannot deliver. Dedicated and professional, I am easy to work with and aim to deliver customer satisfaction every time.
BESPOKE SOLUTIONS
SEO for e-commerce is different for every company. Regardless of the challenges you face, my data-driven techniques produce special and bespoke solutions that align with your business goals.
TRUST AND TRANSPARENCY
It's important for e-commerce companies to know where your SEO spend is going. Each month I provide a detailed report so that I can manage your expectations and you can see your ROI.
CREATIVE SEO STRATEGIES FOR E-COMMERCE
The proprietary SEO methods I use for e-commerce companies are designed to generate significant increases in search performance, leverage search engine visibility and support your overall digital marketing efforts.
I always assess the best solutions and the most efficient strategies to reach the objectives agreed with the client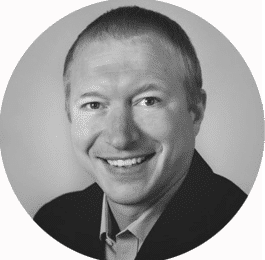 I had the pleasure to work with Franco for over 2 years. He has a very deep knowledge of SEO and all the areas of digital marketing. Being responsible for numerous brands he was extremely adept at managing multiple projects simultaneously and consistently exceeding KPIs. He is brilliant at communicating his technical knowledge to stakeholders at all levels. Franco is high meticulous. I enjoyed working with him.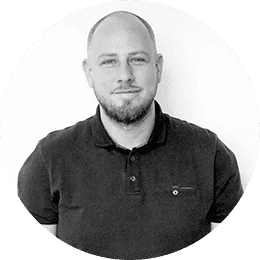 "I've worked with Franco on a couple of SEO projects now and always found him great to work with, knowledgeable and someone who is very easy to work with. He knows his stuff and also understands the longer term, strategic direction of SEO and what good SEO looks like."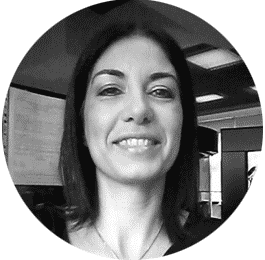 I collaborated with Franco on a project and I have found him extremely professional and hard working. He has an incredible knowledge of SEO and Search Marketing Intelligence to provide insights and create a strategy for a ROI. He is easy to work with and a good strategist. He is also very good at training and engaging team with very valuable workshops.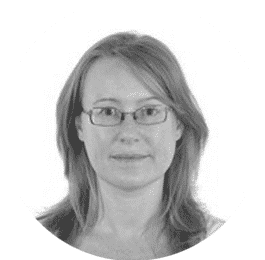 I collaborated with Franco on a project to create urgent new content for a well-established travel services company, during a complex technology transformation. He was invaluable in implementing a targeted SEO strategy to get our new pages visible across different markets and languages, thereby helping to generate new leads and better ratings for the business at a critical time.
Franco is a very results orientated SEO specialist who has an amazing knowledge. He successfully used his skills to help us achieve our challenging business growth targets. He is not only exceptionally good at what he does – he comes up with new ideas and always delivers over and above the brief. He builds great relationships with team members, managers and stakeholders.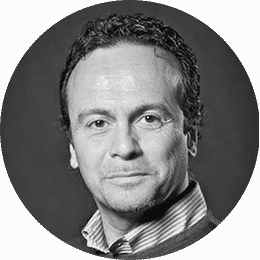 Over the past years I have had the opportunity to collaborate with Franco and appreciate his great professionalism and the wide experience of SEO. His deep technical competence, the brilliant financial acumen and the strong customer oriented approach make him an excellent partner to support the business growth.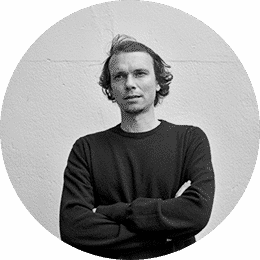 I worked with Franco to improve the SEO strategy for my company's website. Franco did excellent work throughout the whole process, first analyzing the market and the other competitors, then tailoring a strategy through the interpolation of different scenarios. I highly recommend his consultancy to improve your company's market strategy performances.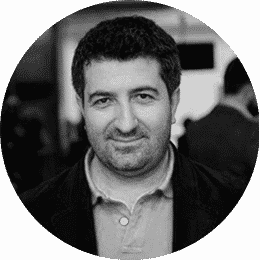 I have worked with Franco for a couple of years and he is more than capable of managing big SEO projects with the ability to communicate technical knowledge as well as the successful strategies to the stakeholders at all levels. He also built great relationships with the members of the teams, managers and the client. He is also more than capable of managing workshops to explain what a successful SEO strategy is about.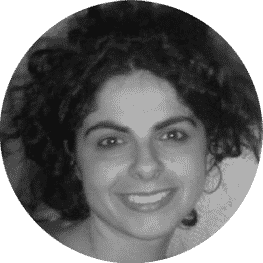 "Franco and I worked together on a large scale project for two years: his biggest strength is the ability to deal with conflicting priorities in high-pressure situations while achieving KPI targets. Franco is a great communicator as he really understands how to get the best out of people being capable to communicate effectively at all business levels. I highly recommend Franco if you need to get the job done!."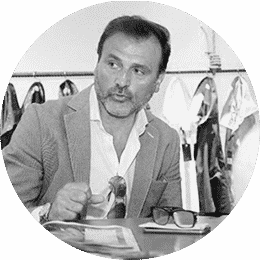 Franco Lucchetti has a very deep knowledge of Digital Marketing and how to improve the visibility in organic search for increasing the B2C revenue, as well as improving the brand reputation online.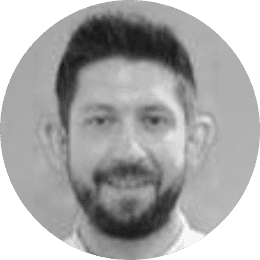 Franco is more than capable of working with stakeholders at all levels of a business and has a fantastic ability to communicate the correct level of depth and technical knowledge depending on the audience. He is knowledgeable in both on-site and off-site SEO best practice and demonstrates an in-depth knowledge of Google's ranking algorithms and consistently exceeds his KPI's.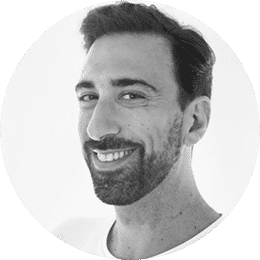 Franco has a very deep knowledge of SEO and how Search Engines work. I rarely came across anyone in Digital Marketing with his level of expertise. He has also great communication skills to manage successfully the stakeholders expectations at all levels. He is business growth oriented and commercially focused with a remarkable ability to reach KPIs.
Some Case Studies
In more than 15 years of experience managing the SEO projects for internationals companies and big brands, I have reached incredible achievements, improving their online presences and brand awareness in organic search in some of the most competitive niches. Here you can see some of the biggest project I have had the responsibility to manage along my career, working as a consultant or for the biggest agencies in the world
TELL ME ABOUT YOUR PROJECT