TECHNICAL SEO AUDITS ENHANCE SEARCH PERFORMANCE

Technical SEO audits identify problematic issues that limit your performance in search engines. By extracting critical technical data, you can remove restrictive barriers and increase your online visibility in search results. 
As a result of higher page ranks, you attract more high-value traffic from customers that are ready to buy. This enables you to increase profits, lower customer acquisition costs and create a solid foundation for future growth.
Top-tier ranking in search engines requires a fine balance between engaging visitors and creating high-performance pages search engines can index accurately. 
Whilst an SEO-oriented content strategy is designed to engage your audience, technical SEO is a computer language that communicates with search engine crawlers.
Search engine crawlers rely on technical indicators to index webpages. Together with keywords placement and metadata, technical information enables search engines to match webpages against search terms.
Moreover, technical audits improve the efficiency of your website. Today's consumers expect websites to load quickly and they want to be able to navigate them easily on mobile devices.
Technical SEO audits identify where your customers are encountering friction and provide you with critical data that enables you to improve the performance of your website and deliver a free-flowing experience from landing pages to the checkout. 
A technical SEO audit is an effective solution that requires expert knowledge. With years of experience performing technical audits and SEO strategies for B2B, B2C and eCommerce companies, I have the knowledge and the expertise to provide valuable insights that will help you improve visibility in search engines.
Technical audits resolve a wide number of issues including:
Inefficient code Fix crawl issues 
Slow page load speeds 404 errors
Poor indexing 301 redirect
Missing internal links
HTTPS migration errors
Improper canonicalisation
Misuse of metadata
Title and alt tags Keyword distribution
Restructure sitemap Server configuration
IMPROVE SEARCH PERFORMANCE
Technical audits identify the pages on your website that could communicate with search crawlers more effectively together with determining how to improve content and search rankings.
ENHANCE USER-EXPERIENCE
Search engines give preference to websites that perform well and provide visitors with a smooth user-experience. Technical audits reveal customer behaviour and identify problem areas.
IMPROVE WEBSITE DOMAIN AUTHORITY 
Consumers and search engines give preference to brands that demonstrate trust and authority. Websites that deliver a frictionless experience earn a higher domain authority score.
 AVOID SEO PENALTIES
Low-quality links can harm your search engine rank. Removing toxic links that have a negative impact on your search rank puts you in a stronger position to appear higher in search results.
IDENTIFY KEYWORDS
Not all keywords drive high-value traffic. A technical audit can identify which keywords are converting, which are underperforming and which are most likely to improve search performance.
GROW SALES REVENUES 
When you drive high-quality traffic to a highly functional website, you cultivate more sales and receive favourable reviews from customers. All this translate to increased profits.
THE IMPORTANCE OF TECHNICAL SEO ANALYSIS
Today's consumers typically start their purchasing journey with a search engine. They also have high demands and will leave a website that does not deliver an effortless user-experience. 
The technical health of your website and mobile optimisation strategy improves the user-experience and thus the overall performance of your digital marketing efforts. As a result, technical audits play a key role in the foundational success of your SEO strategy.
"Healthy, functional sites that have reached their full SEO potential have been optimized based on market and keyword research, E-A-T, content relevance to search intent, backlink profiles, and more. But they all have one thing in common: their technical SEO needs are met." ~ Search Engine Land
"There isn't one overarching plug-in or hack that will help your website have the "perfect" technical SEO. That said, there are a variety of things you can do that, collectively, can significantly improve your technical SEO and put you ahead of the competition." ~ Forbes
"Marketers cannot afford to shy away from the challenges of technical SEO—having a site that is crawlable, fast, and secure has never been more essential to ensure your site performs well and ranks well in search engines." ~ WordStream
Because Google and other search engines continuously update their algorithms and crawl websites, it is recommended that a technical audit is performed at least once a year and immediately following a major algorithm update.
A professional technical audit covers a wide-range of critical analysis checks to ensures your website is crawlable, Googlebots are indexing your webpages against your targeted search terms and how customers are engaging with your website.
The technical audits I deliver provides you with a microscopic view of your search performance and user-experience. With critical data to hand, you have insights that enable you to make important decisions with confidence, enhance your digital marketing strategy and increase sales revenue. 
WHAT TO EXPECT FROM A TECHNICAL SEO AUDIT
1/ Conduct a Technical SEO Audit
Using the latest analytics tools and creative research techniques, I perform an in-depth technical audit that gives you an in-depth and holistic view of your website.
2/ Prepare an Analysis Report 
I prepare a report that highlights all the issues your website is experiencing and demonstrate where you can earn quick wins and and benefit from bigger gains.
3/ Performance Strategy
To help you translate technical SEO data into an actionable strategy, I suggest a series of creative SEO techniques that will help improve your online performance.
WHY WORK WITH FRANCO LUCCHETTI?
Having performed technical SEO audits for high-yield clients across a wide range of industries, I have years of experience producing technical audits and analysis reports that are geared towards developing revenue-focused growth strategies for B2B, B2C and eCommerce enterprises. 
My primary goal is to highlight how you can improve online visibility in search engines. In addition, I can provide data that enables you to optimise your mobile strategy and driving high-value leads across all devices and marketing channels. 
With data-driven SEO analysis, my holistic approach provides you with critical insights that powers your content marketing strategy, improves conversion rate optimisation and helps to enhance your overall digital marketing efforts.
As a dedicated professional, I like to work closely with your team to understand your business and resolve complex issues quickly. I also deliver bespoke solutions that meet your business requirements and not cookie-cutter techniques most large SEO agencies offer. 
As an SEO Consultant, I value the success of my clients. My aim is to develop long-term relationships that are focused on growing your business. Your success is my success so you can be assured I deliver results that maximise a return on investment.
ROBUST EXPERIENCE 
Since starting my SEO journey in 2007, I have worked with numerous high-end clients across multiple sectors including Fincantieri, Priority Pass, Columbus Direct, Higeco Energy and more. 
PERSONALISED APPROACH 
I feel it is important to build strong relationships with clients and deliver a personalised approach which includes being available to resolve any issues you may have at the earliest possible moment. 
DEDICATED SEO PROFESSIONAL
My business goal is to provide a client-centred service other SEO agencies cannot deliver. Dedicated and professional, I am easy to work with and aim to deliver customer satisfaction every time.
BESPOKE SOLUTIONS
SEO solutions are not the same for every business. My data-driven techniques identify unique solutions that are tailored to your business goals and budget.
TRUST AND TRANSPARENCY
Long-term relationships are founded on trust. Each month I provide a detailed SEO performance report to manage your expectations and show where you can elicit quantifiable results.
FLEXIBILITY AND AVAILABILITY
Technical analysis can be difficult to comprehend so I am available to work alongside a member of your marketing team and offer guidance. I also have the flexibility to attend your business premises as and when required. 
I always assess the best solutions and the most efficient strategies to reach the objectives agreed with the client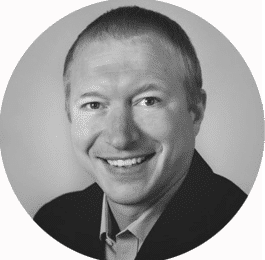 I had the pleasure to work with Franco for over 2 years. He has a very deep knowledge of SEO and all the areas of digital marketing. Being responsible for numerous brands he was extremely adept at managing multiple projects simultaneously and consistently exceeding KPIs. He is brilliant at communicating his technical knowledge to stakeholders at all levels. Franco is high meticulous. I enjoyed working with him.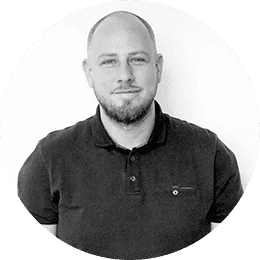 "I've worked with Franco on a couple of SEO projects now and always found him great to work with, knowledgeable and someone who is very easy to work with. He knows his stuff and also understands the longer term, strategic direction of SEO and what good SEO looks like."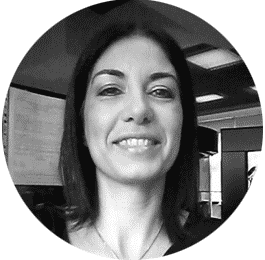 I collaborated with Franco on a project and I have found him extremely professional and hard working. He has an incredible knowledge of SEO and Search Marketing Intelligence to provide insights and create a strategy for a ROI. He is easy to work with and a good strategist. He is also very good at training and engaging team with very valuable workshops.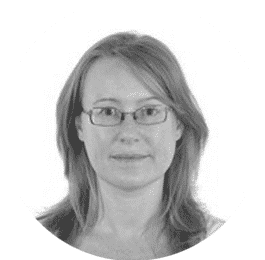 I collaborated with Franco on a project to create urgent new content for a well-established travel services company, during a complex technology transformation. He was invaluable in implementing a targeted SEO strategy to get our new pages visible across different markets and languages, thereby helping to generate new leads and better ratings for the business at a critical time.
Franco is a very results orientated SEO specialist who has an amazing knowledge. He successfully used his skills to help us achieve our challenging business growth targets. He is not only exceptionally good at what he does – he comes up with new ideas and always delivers over and above the brief. He builds great relationships with team members, managers and stakeholders.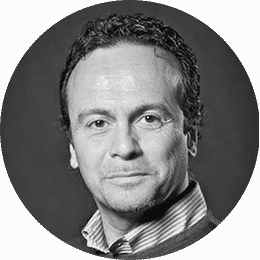 Over the past years I have had the opportunity to collaborate with Franco and appreciate his great professionalism and the wide experience of SEO. His deep technical competence, the brilliant financial acumen and the strong customer oriented approach make him an excellent partner to support the business growth.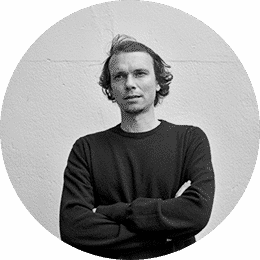 I worked with Franco to improve the SEO strategy for my company's website. Franco did excellent work throughout the whole process, first analyzing the market and the other competitors, then tailoring a strategy through the interpolation of different scenarios. I highly recommend his consultancy to improve your company's market strategy performances.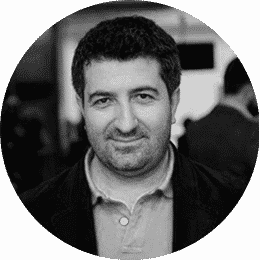 I have worked with Franco for a couple of years and he is more than capable of managing big SEO projects with the ability to communicate technical knowledge as well as the successful strategies to the stakeholders at all levels. He also built great relationships with the members of the teams, managers and the client. He is also more than capable of managing workshops to explain what a successful SEO strategy is about.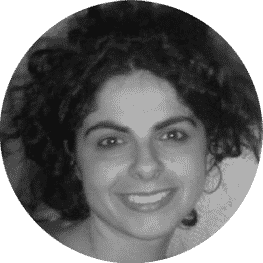 "Franco and I worked together on a large scale project for two years: his biggest strength is the ability to deal with conflicting priorities in high-pressure situations while achieving KPI targets. Franco is a great communicator as he really understands how to get the best out of people being capable to communicate effectively at all business levels. I highly recommend Franco if you need to get the job done!."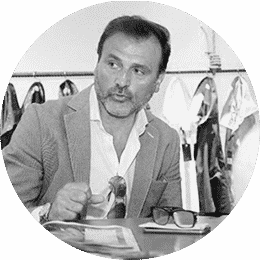 Franco Lucchetti has a very deep knowledge of Digital Marketing and how to improve the visibility in organic search for increasing the B2C revenue, as well as improving the brand reputation online.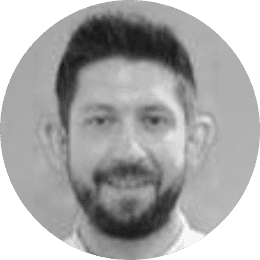 Franco is more than capable of working with stakeholders at all levels of a business and has a fantastic ability to communicate the correct level of depth and technical knowledge depending on the audience. He is knowledgeable in both on-site and off-site SEO best practice and demonstrates an in-depth knowledge of Google's ranking algorithms and consistently exceeds his KPI's.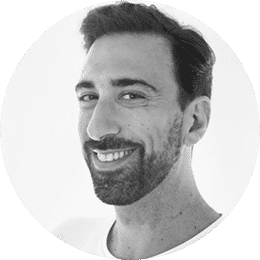 Franco has a very deep knowledge of SEO and how Search Engines work. I rarely came across anyone in Digital Marketing with his level of expertise. He has also great communication skills to manage successfully the stakeholders expectations at all levels. He is business growth oriented and commercially focused with a remarkable ability to reach KPIs.
Some Case Studies
In more than 15 years of experience managing the SEO projects for internationals companies and big brands, I have reached incredible achievements, improving their online presences and brand awareness in organic search in some of the most competitive niches. Here you can see some of the biggest project I have had the responsibility to manage along my career, working as a consultant or for the biggest agencies in the world
TELL ME ABOUT YORU PROJECT